A Simple Trip Home
How, exactly, do you explain to a 79-year-old with dementia why you haven't been able to visit her over the past few weeks? Covid-19. Pandemic. Social Distancing. Dealing with her dementia is hard enough without confusing her with information she can't quite grasp. My mother-in-law went into the hospital with pneumonia and congestive heart failure approximately a week before quarantine hit. I visited and stayed with her everyday while she was in the hospital.
Every once in a while, she'd put her hands on the pulse-ox headband, pull at it and say, "You can take this now." I'd gently hold her hand and respond, "Not right now, Vivian. The doctor wants that to stay there to make sure your oxygen level stays where it needs to." A few minutes later she'd grab hold of the wires hanging from her hand, wrap them up and try to hand them to me. I tucked them aside and tried to make them as unobtrusive as possible, trying to explain why they needed to be there and left alone. Within fifteen minutes the routine would start over again.
I constantly watched and helped keep her from pulling the pulse-ox and heart monitors off, keep the oxygen tubes in place, and from ripping away the IV's in her arm and hand and from tugging at the catheter. Nurses would come and go to start IV-antibiotics or check vitals or give other medications. I'd try to encourage her to eat and called for the nurse if she needed something. When there wasn't a lot going on, I'd comb her hair and carefully pull it back with a couple of pastel-colored hair pins made specifically for her very thin hair.
By the time she was well enough to go back home, all elderly residence homes were on lock-down. She needed to have continued physical therapy, but Senior Star couldn't yet allow outside people to come in for that purpose. Skilled Nursing at Manor Care was the best option, so that's where she went – another unfamiliar location. I took her there explaining, as best as I could, why she couldn't go home and that we wouldn't be able to visit her while she was there. We called to talk with her on the phone a few times, and each time she would say, "I'm so glad you called. I just didn't know…" and so the conversation would go.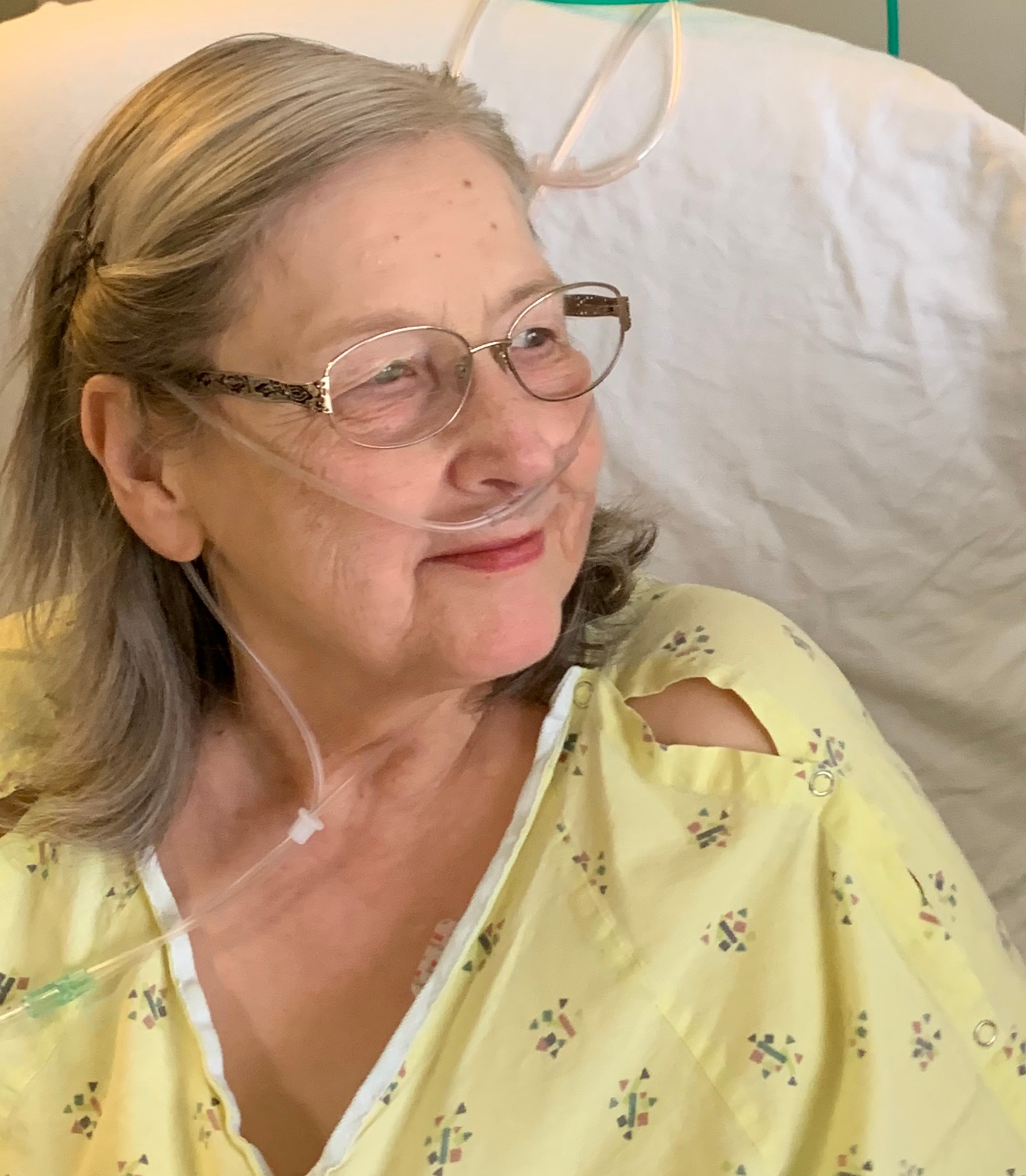 Today we were allowed to pick her up from Manor Care and take her back home to Senior Star. While my husband talked with the nurses about discharge instructions and other paperwork to be given to Senior Star staff, I visited with Vivian. She asked me where she was going now. "Back home to Senior Star," I responded. "Where's that?" she asked, looking up at me with trusting, questioning eyes. My heart drooped.
How do you explain the coronavirus and quarantine from a world-wide pandemic to someone who doesn't even remember where home is? It's so difficult to see how much she's declined over the past year since she first moved into Senior Star. We weren't allowed to take her back to her room and make sure she was settled. We couldn't hug her closely to assure her that everything would be okay. We left her sitting in a wheelchair in the entryway of Senior Star with, "We love you! We'll see you soon!" A pat on the shoulder. A squeeze of her hand. A wave goodbye.
What else could we do?